Yoga is a way of life that incorporates much more than the physical asana (poses), including pranayama (breathing), meditation, conscious living, and healing. The physical practice is often the invitation to explore emotionally and spiritually.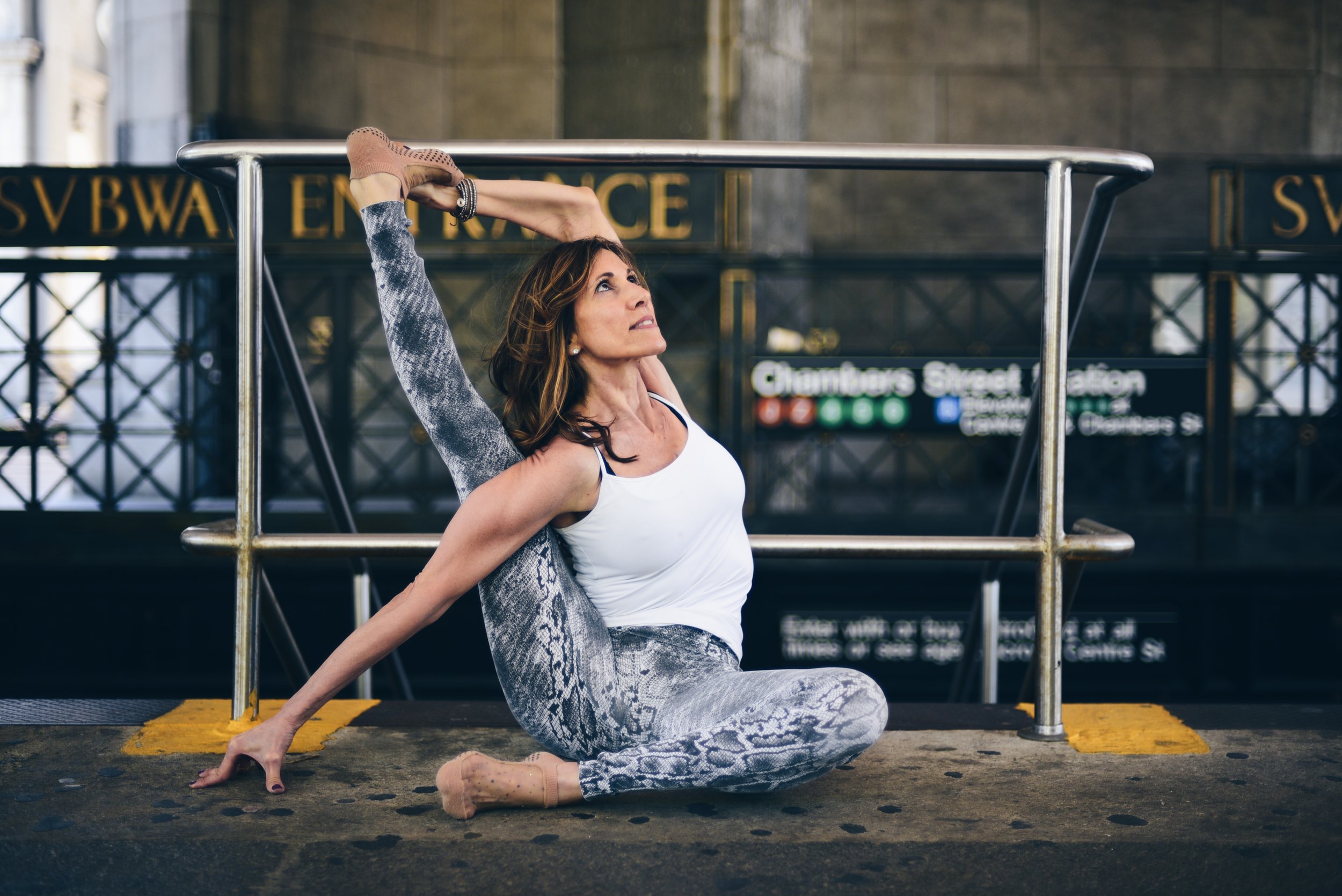 Private yoga sessions can help deepen your understanding of yoga and meditation. Help a beginner feel more comfortable easing into group classes, Simply fit better into your schedule than group classes.
Vinyasa flow yoga is an uplifting yoga asana practice that integrates breath with vigorous movement improving strength and flexibility. A perfect compliment to any exercise routine.
Yin or Restorative yoga practice targets connective tissue, ligaments and tendons. A gentle and effective gift to self to surrender, let go and reap benefits for a healthier body, mind and spirit.
Reiki is a spiritual healing practice offered through light touch that can help your central nervous system balance itself. When we are in balance, the mind, body, and spirit feel and function better.
See below for my public class schedule.
MONDAY
9:30am - 10:30am Barre class at Exhale Manhattan House, E 66th St, NYC 10065 (Residents only)
TUESDAY
WEDNESDAY
THURSDAY
FRIDAY
9:30am - 10:30am Barre class at Exhale Manhattan House, E 66th St, NYC 10065 (Residents only)
October 18th, 4:15-5:15pm Power Yoga Class at Exhale Upper East Side, 980 Madison Ave, NYC 10075
6:00 - 7:15pm Flow & Chill Yoga class at Exhale Upper East Side, 980 Madison Ave, NYC 10075
SATURDAY
November 16th, 5:00 - 6:00pm Chill Yoga class at Exhale Central Park South, 150 Central Park South, NYC 10019
SUNDAY
September 29th, 2:45-3:45pm Barre Basic Class at Exhale Upper East Side, 980 Madison Ave, NYC 10075
September 29th, 4:00-4:50m Barre Class at Exhale Upper East Side, 980 Madison Ave, NYC 10075
September 29th, 5:00-6:00pm Barre Class at Exhale Upper East Side, 980 Madison Ave, NYC 10075
*bold = subbing